AI is everywhere now, especially in ecommerce sector. Artificial Intelligence is now being used by retailers to gain real-time and in-depth insights to attract diverse shoppers.
The revolution of AI is changing the customer shopping experience. Artificial Intelligence in retail offers many opportunities in the retail space, as retailers have huge customer data available to them. Retailers can now better understand their customers and provide personalized recommendations, which can help retain customers and open up new revenue streams for retailers.
Retailers are spending greatly on AI-based solutions to better understand their customers and improve their shopping experience. The ecommerce industry is using AI to focus on applications such as product recommendations, search analysis, analyzing consumer sentiments and promotions.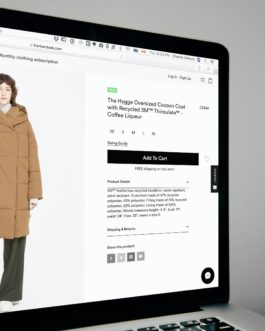 Artificial Intelligence eCommerce solutions that we are offering
Chatbots
Now e-commerce shops can offer 24/7 customer support to visitors, quickly collect valuable data, track behavior, and reach seamless brand continuity—all through AI's machine learning and advancement. With an effective, automated chatbot, e-commerce sites and retailers can further conversion rates by tailoring the online experience for the consumer without having to do any extra work.
Customer Relationship Management
Don't have anyone in-house who's an expert at Excel Pivot Tables? Don't worry about it. Now all you need is your handy AI programmed to consume all the incoming data (which is a lot to sift through, believe me) and spit out important information about who is likely to buy from you, what they're going to buy, and what you can do to effectively engage with them to maximize conversion of visitors to customers—and even increase the spending habits of current customers.
Inventory Management
AI technology allows shop owners to get important information about factors driving demand and predictive analysis for what future demands are likely to come into the market. Based on how machine learning works, the longer you use your AI buddy, the smarter it will become for your business as it learns more about your company, customers, and visitors. Thanks to advances in AI, shop owners will be able to more accurately predict both real-time and future inventory needs for their business.
Image Classification
You've inevitably had the experience of coming across something you loved and wanted to buy, but you didn't actually know what it was called or how you could find it. Luckily, that's another way AI is changing the game. With its ability to classify, interpret, and understand images, AI is making it easier to find what you didn't even know the name of.
Market analysis
Various retail and e-commerce companies are investing in digital technologies like IoT, AI, and big data to stay ahead of the competition. Retail and e-commerce companies are adopting AI-based solutions to improve performance and achieve higher profits and business growth. These solutions can also be used for critical decision making around sales and business planning, pricing strategies and product promotions.
Market segmentation analysis
The projections and trends are based on vendors' portfolios, blogs, whitepapers and vendor presentations using proven research methods and turns. Therefore, the research report covers each side of the market and is segmented on the basis of regional markets, providers, applications and company size.
Competitive Analysis
This covers and analyzes AI in the Retail and E-Commerce market. Major vendors in different columns are planning for higher investment in this market and as a result, the market is expected to grow at an impressive rate in the coming years. Key players follow various organic and inorganic growth strategies such as mergers & acquisitions, collaborations & partnerships, joint ventures and some other strategies to stay strong in the market.
Regional Analysis
Regional Retailers are focusing on loyalty programs to make emotional connections with their customers, by leveraging the power of AI.
Benefits
With the in-depth analysis of AI in the retail and e-commerce market retailers can make the best use of the available data by using AI-based solutions to analyze customer behavior, purchase patterns, and preferences, thus providing them with personalized recommendations. With data-fueled customer insights, retailers can create unforgettable experiences for their customers and increase long-term customer loyalty. Visual search helps online and in-store retailers to increase revenue by accurately pointing customers to the product they are looking for, apparel, home appliances, and accessories. AI analysis discusses the market in terms of types, solutions, applications, and regions. AI analysis provides details about the major challenges affecting the growth of the market.